Revenue Operations
Sales Enablement
Sales Process
Marketing Strategy
Tools to help your sales team align with marketing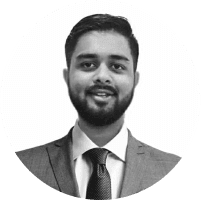 Saahil Dhaka,
CEO at Clientell
Alignment between sales and marketing is a big problem faced by GTM teams across the globe. The problem stems from the fact that sales and marketing performance are measured separately. This leads to them using separate tech stacks and strategies and a lack of a common target.
This blog discusses some common tools you can add to your team's stack to promote alignment and prevent revenue leakage.
Aligning ICPs and finding common ground
It's important to acknowledge that you offer services to one or more Ideal Customer Profiles or ICPs. For instance, assume you have two products for the pharmaceutical industry, but one is used in hospital dispensaries and the other at pharmacies. In both these products, the broad customer profiles appear to be the same. Even if the use cases are the same, the decision-makers are completely different. In the pharmacy, it's the owner or the regional head, but for the dispensary, it's generally the hospital IT admin.
The first alignment stage comes at an ICP level, where marketing can provide significant insights into the buyer while prospecting. Sales can leverage common objections to create marketing material around them. For this to happen, you'd need to create a central knowledge repository on a tool like Notion or Clickup for both teams to leverage.
---
Alignment at the hand-off
The handoff between sales and marketing can be tricky and cause friction. Sales always complain about how marketing leads are not qualified or are often junk. Another issue becomes aligning territories within sales teams. This occurs when marketing leads are often based on a different territory than their company.
The solution to these problems lies in actively tracking conversion rates from MQLs to SQls and using these numbers to break down these leads' motivation further. A dynamic qualification system for lead scoring is critical, but it's even more important to jointly build such a system with Marketing.
When it comes to territory planning, both marketing and sales need to be involved in the discussion. Marketing can provide significant insights into channels that work in different territories, and having an automated routing and qualification system can be beneficial when allotting these to sales reps. Tools such as Quotapath, Lean Data, and Chili Piper can be used to solve these problems in combination with your CRM.
---
Understanding the buyer journey
In 2023 buyers like to buy products and not be sold. When considering pipeline, sales leaders almost always never consider the buyer's intent. To create a complete picture of the buyer journey sales team can use marketing data such as interactions with websites and marketing materials. Marketing attribution data should be a key part of evaluating any lead.
Buyers often compare competing products on platforms like G2, and tools like 6sense can prove invaluable in adding layers of data to your pipeline. Optimizing these engines can also be a great channel when combined with SEM to generate qualified leads.
---
Combining Account-Based Marketing Campaigns
You may enhance content development for the customer journey by aligning sales and marketing. This ensures that the data across your channels reflects interactions between salespeople and customers.
The buyer-seller discussion may be used as information by marketing teams and help shape a buyer-centric narrative. Additionally, marketing may examine current sales material and produce or update content as necessary.
Marketing may assist sales executives and reps in showcasing their knowledge on online platforms when both departments have a firm grasp of the talking themes. For sales representatives to publish, the team may design content templates to draw prospects in.
In 2023 every rep and member of your sales team needs to be posting online on Linkedin or in communities. This helps build social proof as users and customers interact with them online. It also helps understand the kind of content your target audience is interacting with. Equipping them with tools like Copy.ai and Hootsuite can help them create and post regular content.
In conclusion, equipping your team with relevant tools and processes can significantly boost your pipeline. However, tools aren't enough to bring alignment. The primary aim should be to build a culture of data-driven decision-making, as multiple tools lead to data silos and often overwhelm sales reps. If bringing alignment is a priority for your revenue operations in 2023, consider reading our note on the processes required to bring such alignment.