Pixis reduces RevOps team costs by 27%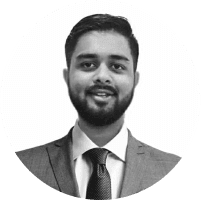 Saahil Dhaka,
CEO at Clientell
About Pixis
Pixis is a California-based technology company that provides codeless AI infrastructure to enable customers to scale accurate data-driven marketing.
Pixis' codeless infrastructure for marketing helps Establish a powerful AI blueprint to make marketing effortlessly intelligent, agile, and scalable. Pixis has raised over $100Mn in funding from marquee investors and helped brands save millions of dollars in marketing spend.
---
The Problem
Pixis has witnessed significant growth in expanding outbound and inside sales-led channels within the last couple of years. With the right software and processes, Pixis was equipped to measure and analyze data. However, with more tools and processes comes more data silos. These data silos existed across teams and geographies, often not in the same time zone.
This, combined with an ever-growing team with longer SDR ramp times and a high inflow of leads, led to numerous spreadsheets and dashboards for making simple decisions, slowing down the speed of GTM execution.
They had to hire and maintain a large team with a RevOps analyst for every 10 salespeople.
---
The Solution
Initially, Pixis started to leverage its existing CRM to create customized workflows and metrics to build a knowledge base across every opportunity in the pipeline. The challenge of hiring CRM specialists emerged, and Salesforce was not as user friendly as they had hoped for. Another complicating factor was their selling in different ICPs and selling different products.
This process was clearly not feasible in the long run; thus, Pixis turned to Clientell. They started by integrating with the Clientell Revenue Operations platform and Clientell's Revenue AI infrastructure.
The team created multiple collaborative dashboards on their platform to map out the journey of every single dollar invested in the pipeline. This brought more clarity into "Leaks" in the pipelines and highlighted areas for improvement.
Using Clientell's team performance analytics, they could understand best practices used across their teams and create a standard operating model for their sales teams.

This, combined with having complete transparency on every opportunity and complete visibility of their team's actions, led to increased accountability within their teams and created a culture of data-driven coaching. They can now easily identify which rep is ideal for selling which product and for which ICP, improving resource allocation.

Finally, Clientell's native slack integrations allowed them to set reminders and triggers for their reps and managers. Triggers like alerting the reps when a follow-up is needed or digging through similar past deals to re-surface how a particular objection was handled in the past.
These efforts, combined with their robust processes and data-driven culture, resulted in them needing 1 Revops analyst per 40 salespeople and eliminating the need for data/CRM teams entirely. Clientell is now an active part of their daily workflows and cadences, enhancing their Ops experience.