Pixis drives trust in data with Clientell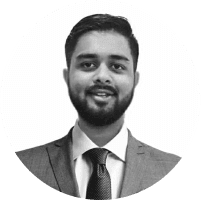 Saahil Dhaka,
CEO at Clientell
About Pixis
Pixis is a California-based technology company that provides codeless AI infrastructure to enable customers to scale accurate data-driven marketing.
Pixis' codeless infrastructure for marketing helps Establish a powerful AI blueprint to make marketing effortlessly intelligent, agile, and scalable. Pixis has raised over $100Mn in funding from marquee investors and helped brands save millions of dollars in marketing spend.
The Problem
Pixis was excelling at providing metrics and insights about campaigns but was looking for ways to integrate its sales and marketing stack to optimize its sales process. Let's explore how clientell reduced friction in managing data silos and created a single source of truth for their entire org:
Scattered Salesforce:
Firstly, their Salesforce data was incomplete and not regularly updated by sales reps. On every forecast call, multiple sheets were being reviewed, and every field had to be checked twice, as the data wasn't captured correctly or entered at the correct time.
We always felt there is a need to be a better way to analyze only the critical metrics instead of spending valuable time switching between sheets and dashboards. -Hari, CBO Pixis
It is not his sales reps' primary job to enter data into salesforce. Their primary job is to sell and focus on that, as that's how they earn their commissions.
Moreover, if this data entry took a small amount of time or were easy to do, they wouldn't mind. But you're looking at 6+ hours every week across reps and managers, and that too while doing your calls to record live status, which makes it like a hiccup in the main job of selling.
You make a call, you get a specific outcome from it, and then you go to various fields on salesforce to enter that, not to forget that it takes 16 clicks to update a single field within Salesforce. The inaccuracy within data made accurate forecasting and performance reviews a challenge, and Pixis had to maintain a small team of analysts to take care of their data needs.
The Solution
First, Pixis tried to wait it out by repetitively asking their reps and AEs to fill Salesforce, but that seemed to go in vain as they weren't inclined to use it due to the unfriendly user experience.
Combine this with multiple spreadsheets and various custom fields within sales tools. However, this process wasn't integrated with Salesforce, which wasn't feasible in the long run.
Under these circumstances, Pixis turned to Clientell, a team that Hari trusted and had previously worked with.
They suggested using two of Clientell's main tools - Tracktable and the Clientell Revenue Operations platform.
Tracktable is a chrome plugin that incentivizes data entry by making it a habit instead of a task by bringing salesforce to LinkedIn and spreadsheets.

Tracktable would provide the in-line edit feature, where fields to be updated in an opportunity were adjacent to the opportunity. You could update the data with a couple of clicks, which would immediately reflect in salesforce.

This meant the multiple steps in Salesforce would be reduced to a maximum of 2-3 steps to enter data, like the experience of editing a spreadsheet, making it much easier for reps and AEs.

Add to this the Clientell Revenue Intelligence platform's powerful AI, which would extract data from the notes entered in the CRM, calendar, email inboxes, conversation intelligence software, if any, and other third-party data sources. This would add up to 30% more data into the CRM and add over 3000 lost contacts.
This combination built an efficient data entry process, giving reps and AEs more time to focus on selling. They were happier, and the results were much better regarding their mental peace and involvement with their job.
Of course, remember, the primary outcome was a better forecast meeting every week, where nothing was being guessed anymore. "Why didn't we do this earlier," said Hari when the Clientell team went to him for feedback.
Tracktable made data entry more effortless, and the Clientell platform's AI efficiently extracted data, freeing up reps' and AEs' time. Clientell now sits on top of Salesforce at Pixis, improving data hygiene manifold.